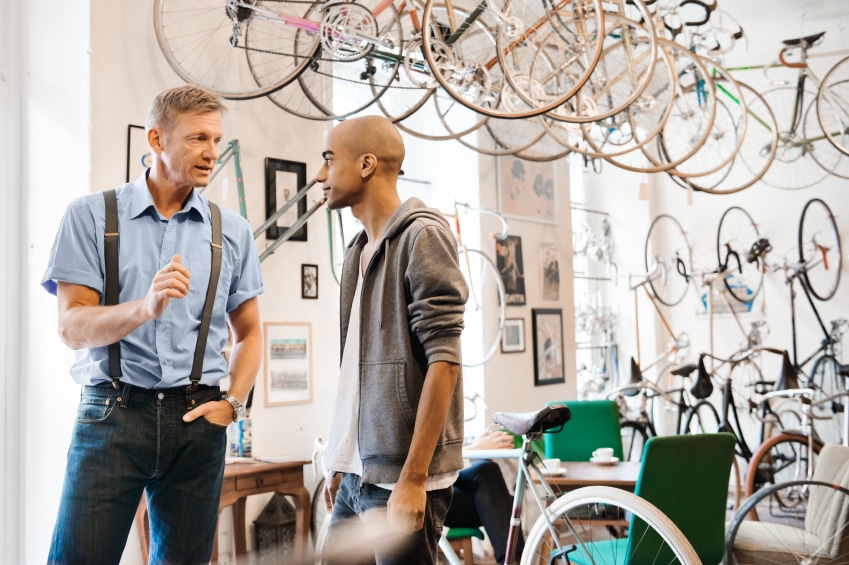 Owners that do digital marketing for a small business want to ensure they're in the best position for attracting new customers. One of the best ways for achieving this goal is through creating a digital marketing plan.
Despite it being two key aspects, there is more to online marketing than just launching a website and setting up Facebook account. These two tactics are cost effective, dependable, are simple to promote and measure.
Don't panic about starting your digital marketing plan. The good news is it's far less complicated that most believe. Here is a simple DIY guide to help you begin:
What Are Your Goals?
If you haven't done this already, you must determine the end business goal prior to beginning your digital marketing plan. When goals are in place, it's simpler to decide whether or not particular efforts are worth investing time and funds.
Here are some follow-up questions your new goal may spark:
How do I need to optimize my website so conversions will increase?
What are some ways I can increase my reach online?
In what ways can I nurture my prospective customers so they will, in turn, become happy clients?
Answering these questions helps each of your goals become a beacon for all of your marketing efforts as your move forward with your plan.
How do you Identify Your Audience?
Before any communication occurs digitally with prospect or customers, take a step back to determine who your target audience is – i.e. who will benefit the most from the services or products you offer?
Here are some questions to ask yourself about developing your target audience:
Do you know they're demographic?
Are you are aware of their goals?
What has influenced their past purchases?
What is their preferred way to interact with your competitor (or company)?
Do you know what they want from you? Can you solve their problem?
Once you can determine who your audience is, it is simpler to figure out the best ways to engage with them.
Do you know how to set things up?
Your Company's Website
Your website is considered the central hub for all the information regarding your business. Fifty-two percent of small businesses report not having a company website. This is a big mistake that can't be emphasized enough. Keep the following in mind:
Site Design: this should be simple to navigate, the color scheme should match your brand, and the overall look should be easy on your visitor's eyes.
Search Engine Optimization (SEO): searchable keywords should be included on all pages of your website.
Your Content: clearly outline what the business is about on your homepage, including making it simple for visitors to make contact. This area should be frequently updated.
Optimization for Mobile Devices: your site should be mobile-friendly to account for the 55% of cell phone and tablet users in the US.
Email Contact: easier to measure than social media, and is 40x better for getting returns.
Do you have a social media platform set up?
It is important to set up an active social media presence on platforms such as Twitter and Facebook to engage with customers and develop awareness for your brand. The more effort you put into social media, to more return you'll get.
Have you created a blog?
Trust is an important factor with regards to building relationships with small businesses and their customers. This can be achieved when a small business produces reliable, helpful, and informational content on a blog regularly.
https://www.brightvessel.com/wp-content/uploads/2015/05/iStock_000035462492_Small.jpg
565
849
judd
https://www.brightvessel.com/wp-content/uploads/2018/10/logo-bv-300x156.png
judd
2015-05-21 10:41:14
2016-01-11 13:43:46
Digital Marketing for a Small Business: A DIY Guide for Creating a Digital Marketing Plans